Start With the Right Website Hosting
It happens all the time.
You want to get a website up for your business. The first step — choose a domain and hosting company. Your goal is to get the most affordable/cheapest solution. Okay, this is exactly where the story starts to go downhill.
First — hosting is NOT where you want to cut costs with your business.
But "You" do. Yes, the ads are tempting and their sites look impressive. They say all the right things to make you think "I can do this on my own and it's a great price!" — "Create a Website in 11 Minutes," affordable, plus, includes, and on and on.
I get it, if you aren't a technical person, it's not an easy landscape to understand. This is exactly why they use these bright loud advertising tactics — ya know kinds like the used car lot or the dollar store.
Here are a few you want to avoid — just to name a few: oneandone.com, godaddy.com, netfirms.com, and more. I have recently updated this article to remove SiteGround* as a recommended host.
Just Don't Do It.
Top 10 Reasons**:
Slow Speed
Behind on Technology
High Prices for Necessary Items (example SSL certificate)
Poor Customer Service
Hard to Cancel the Account
Billing is Hard to Understand
Random Charges 
Account Dashboard is Hard to Navigate
Hard for Your Developer to Use
Will Make Your Developer Grumpy :}
*I recently removed SiteGround as a recommended host. It's a sad case of at one time they were a top hosting company and I often recommended them. Their service has gone way down. To be sure not to lock yourself into one of these situations I tell clients not to sign up for more than one year of hosting at a time. 
**If you need any horror stories to convince you just ask me - I have saved many clients from the downsides of poor hosting.
I strongly recommend: Flywheel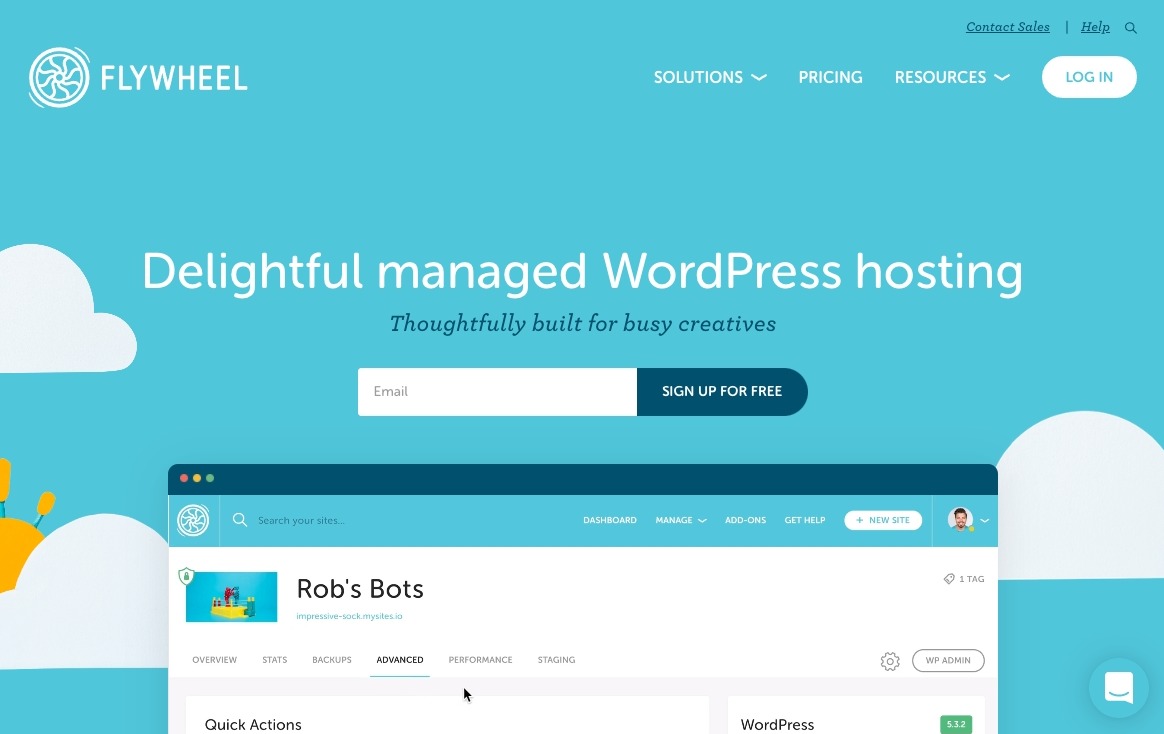 Flywheel
Pricing: Starts as little as $13 a month*
Includes: an SSL certificate and a staging site (for testing)
Dramatic changes in Speed! I've seen dramatic changes in the speed of my client's websites once we moved their hosting to Flywheel. I offer a monthly maintenance plan for my clients. 90% of my clients are with either Flywheel or Site Ground and I can tell you when I do the updates it is by far much faster and reliable! Hence a happy developer 🙂 Note numbers 9 and 10 above.
The customer service is outstanding. 
I use their chat service and they are always extremely helpful and offer solutions and explanations (I love that part!).
*I recommend getting your hosting with an agency account. If your designer or developer is offering Flywheel hosting through their business you will have the top-level support and plan. I do this for my clients.
The bottom line is where you host your website can make a huge difference to your customer's online experience.
Given the choice you would choose the storefront location that gets the most visual traffic versus the space around the back of the strip mall.
Do you have a slow site or poor hosting and don't know where to start? How to move your site? Slow speeds? Charges you don't understand?
I Can Help You With Your Hosting