Run Your Business With Enthusiasm and Confidence
One-on-one consulting, training, and processes for your business.
Mindset + Skillset = Results and Profitable Growth
Do you start your workday asking yourself:
I have a business to run and I don't know where to start!
Ugh, this is not what I signed up for, I just want to focus on "input your talent".
You're saying to yourself, "there has got to be a better way to do this!".
While running your business, you feel overwhelmed by:
Running your business should not feel like
you are climbing Mount Everest.
Doesn't it seem right when you get comfortable with something you receive an email or see an ad for the newer and better "thing"? You start to feel the panic rise in your chest because now you have something else to learn or you start to question what you are doing. I totally get it! I've been there.
What if you could wake up tomorrow feeling like
you've had four espressos and you're ready for it!
When the weight of these questions is lifted you'll be amazed at how well you can focus. I will help inspire you to become more enthusiastic about your business, seek out change, and find your unique power for resilience during tougher times.
I will help you set goals and tasks. It's a proven method to help you with clarity and accountability.
Whatever the road block is, I'm here as your partner with the knowledge or the resources needed.
Often we get hung up on imposter syndrome. It's a real threat to our success. I'm here to help you get past it.
Setting up processes is the last thing most want to do but it's the first thing to help with time management.
Having been in business for over 18 years, I have a long list of helpful resources and connections.
Liz Weaver knows what people need to make their business a success.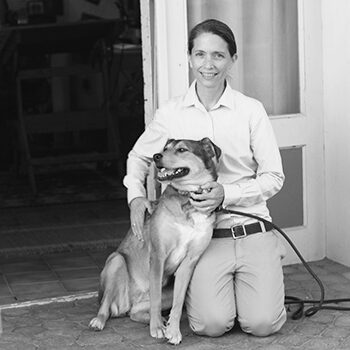 "As both a gifted designer and entrepreneur, she has the rare ability to combine outstanding creative thinking and problem solving with practical, analytical, and methodical business savvy. During our monthly meetings, she consistently provides solid guidance, encouragement, and great suggestions for me to implement and improve my business; her insight and ability to know what will benefit my work is unparalleled.
Each session is like I'm talking with my best friend and come away inspired, motivated, and equipped with next-step action items that seem more like gifts."
— Maria Nicklin, Owner, Illustrator, Designer, Furyworks Productions
Believe me, I stumbled plenty early on, and looking back
I wish I had known what I do now.
A little back story.
I started my career 18 years ago. I left a solid job as a senior designer and manager with a successful marketing agency in the Northern Virginia/DC region. At the time daycare was too expensive for our two girls to make it worth it for me to stay at my job. I birthed both my second child and business at the same time! I don't recommend doing it that way!
Believe me, there were plenty of tears. I was scared, this was not a hobby I was starting. I knew what I needed to make each month, and at the moment it seemed impossible.
Sure I had the experience from the agency work but that's not the same as running your own business. I contemplated getting temp jobs or frankly waiting tables as the easy way out.
I thought to myself I had options if I couldn't hack this business stuff.
I didn't give up, I kept at it. I've always loved being a designer. I'm pretty headstrong and I've been a bit of an entrepreneur all my life starting as a teen. So all the while my daughter was reaching for the bottle I was juggling motherhood and a business. I worked very very late nights in order to balance my role as a mother, wife, and business owner.
I kept learning, discovering new things, reading, and surrounding myself with amazing mentors and business leaders. Believe me, I've stumbled plenty, and looking back wish I had known what I know now then. There would have been far fewer late nights, tears, and moments of panic.
And at the same time, I'm thankful for those moments because I have always known my other calling was to help and guide others.
Are you ready to get started?
Get the Tools and Guidance to Run Your Business With Enthusiasm and Confidence
Must purchase 4 sessions upfront. Full Price: $250/hr. Discount Rate: $200/hr. After the fourth session, future sessions will be at full price. Discount through February 28, 2023.
Goal Setting

We will take a deep dive into your goals and set realistic expectations.

Includes Processes

Based on your goals, I'll provide processes

Resources List

I'll provide a number of resources based on your business needs. With years of research, mentors, and communities I will help you to create a list of resources to help you grow your business.

Technology

Whether it's your website or email list I can help you navigate your world of tech you need to run your business successfully.

No judgement

I'm here to help you and guide you. I've spent years with other business entrepreneurs. We all have our roadblocks and challenges. I'm here to hear yours and help you get to the other side of it.