Sell and List Your Products On Google for FREE
During the COVID-19 it has been awesome to see what the big companies are doing to support small businesses.
Paypal lets you transfer your money instantly to your account for no fee. And now as of April 21, Google announced that it's free to sell your products on Google. This is huge for smaller businesses struggling during this time. And with all the news about the loans and payroll protection plan being snatched up by larger businesses, it's great to read about another way to help out.
And this is huge! With everyone shopping online as it is, this is a great way to get your products found.
As noted in the Google announcement:
Beginning next week, search results on the Google Shopping tab will consist primarily of free listings, helping merchants better connect with consumers, regardless of whether they advertise on Google. With hundreds of millions of shopping searches on Google each day, we know that many retailers have the items people need in stock and ready to ship but are less discoverable online.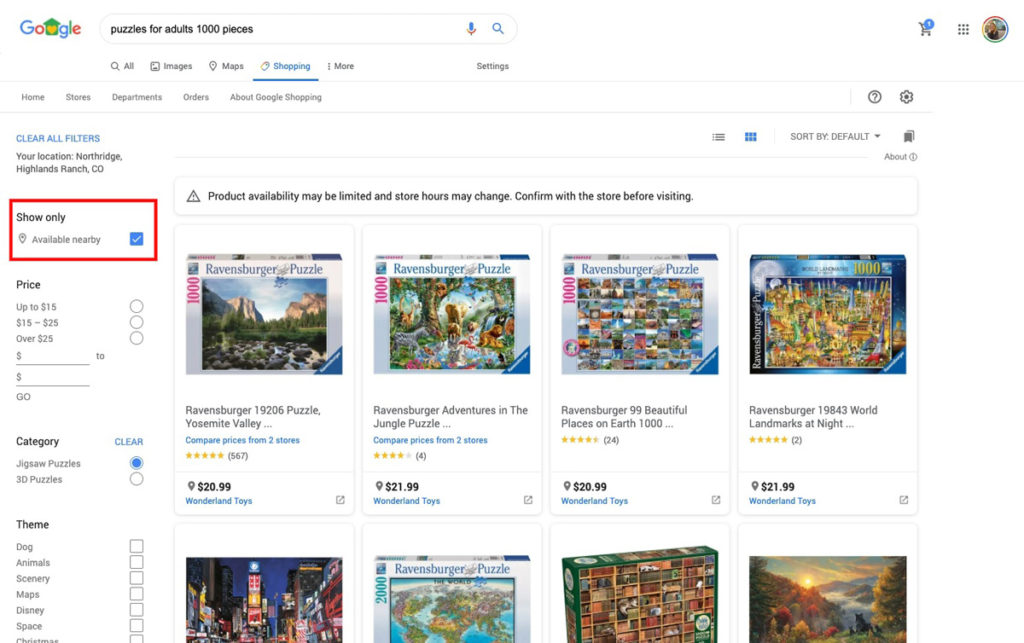 Above is an example of a search on google. There is a great feature, "Available Nearby". Just think what this does for local small businesses competing with big box stores.
Google also mentions it's working with existing platform partners such as Woocommerce to help the store owners manage their products and inventory via Google.
If you have a WordPress site and you are not taking advantage of an online shopping opportunity this is the time.
These changes will take effect in the United States by the end of April and worldwide by the end of the year.
Thank you Google! You can read Google's entire post here.