A MailChimp Tip for Getting More Email Opens
This tip came from a client who accidentally came across this "hidden" setting.
I say hidden because it is only available on MailChimp's mobile app. (hmm why would they do that?)
After you send an email campaign and you see that a disappointing percentage of people that did not open your email you worked so hard on.
Here's how you can give a little nudge to those subscribers:
Make sure you have the MailChimp mobile app
Tap on the Reports Icon (far right bottom)
Tap on the name of your email campaign
Tap Resend to non-openers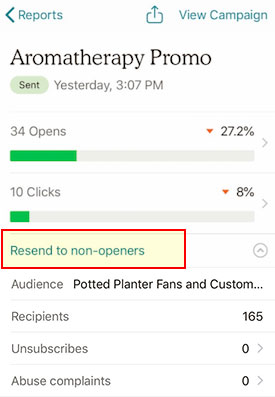 5. When you're ready, touch, and hold the button to confirm. If you want to make changes first, tap EDIT and RESEND.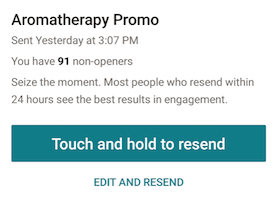 It's that simple. Looking at a client's report for their last email campaign:
1st Email Campaign: 32.2% Opens / 3.5% Clicks
Re-Sent Campaign: 18.6% Opens / 1.2% Clicks
Not bad for a simple step that takes 2 seconds to complete.*